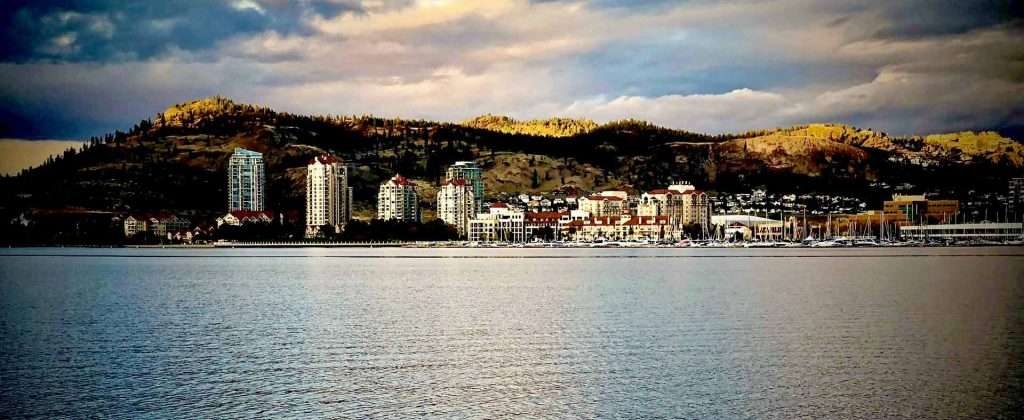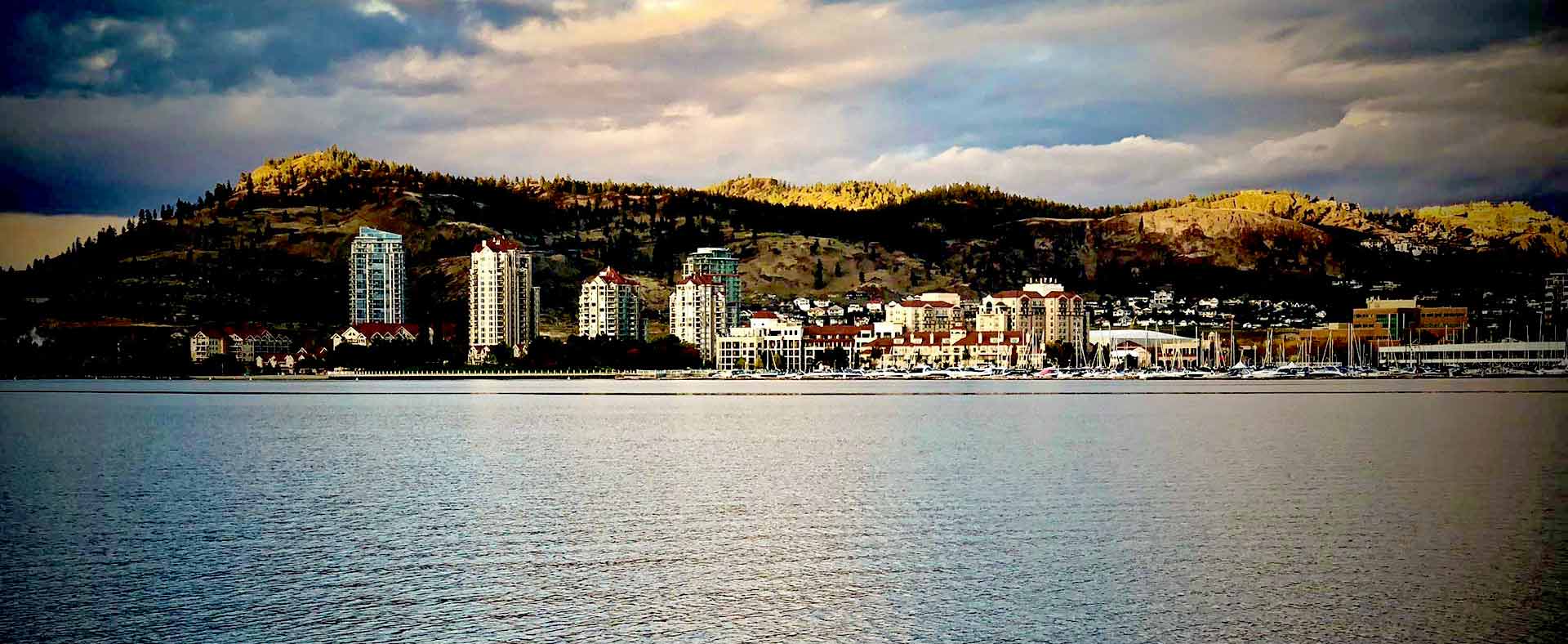 Situated on beautiful Okanagan Lake, Kelowna sets the stage for a unbelievable boating experience. Created by glaciers during the ice age, this pristine mountain lake winds its way 80 miles or 130 kilometres through the wine fields and mountains of the Okanagan Valley. Kelowna is centrally located on the eastern shore, located on the middle the lake.
Your boating adventure within the Kelowna area will consist of two options, south of the floating bridge, or north of the bridge. Weather can sometimes eliminate one or the other, but both sides offer a wide array of activities and views.
The one hour tour experience and the Kelowna destination is  what to expect if purchased. South you can expect to see the Casa Loma area and its resort, big and beautiful lakefront homes on the western shoreline, the extreme vastness of the lake itself, and the beautiful shoreline and beaches of the eastern side of  the lake. The Northside of the floating bridge is considered to be the best choice for the 1 hour experience according to our past visitors. This side you can expect to see The Bluffs, Millionaires Alley with its multi-million dollar lakefront homes, Bear Creek Provincial Park, the historical Traders Cove, the overly modern mansions of Sheerwater Estates, the historical site of Pauls Tomb, Knox Mountain and lastly, one of Canadas largest marinas, the Kelowna Yacht Club.